Fuel sales fall 2 per cent over 2017, losses to state near €20m
27 December 2018 Latest News
---
Fuel sales fall 2 per cent over 2017, losses to state near €20m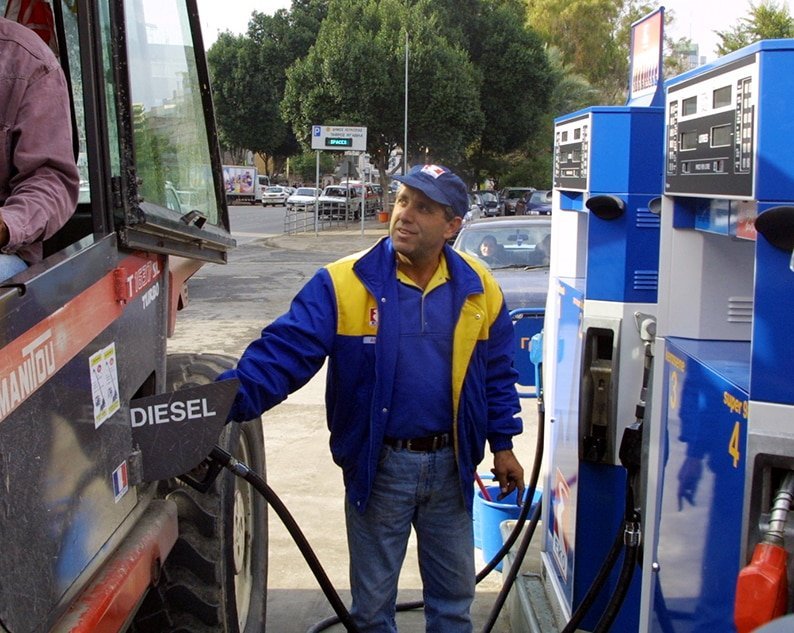 Consumption of fuel products in 2018 fell by around 2 per cent on the previous year, owing at least partly to more and more Greek Cypriots buying their fuel in the north, the head of the petrol station owners association said on Thursday.
Most purchases of fuel from the north by Greek Cypriot motorists occurred in the months of June, July, August and September, said Stefanos Stefanou.
According to Stefanou, crude is now going for $53 to $54 a barrel.
He said that despite the current cold spell, demand for heating fuel is on the rise, but not as much as might have been expected.
People tend to buy small quantities at a time, he added.
High petrol and diesel prices began easing off in November with the fall in the price of crude.
The Consumers Association recently cited statistics showing a record number of residents of the Republic filling up their cars in the north, where petrol is considerably cheaper.
The association said that between January and October, 12,538,017 litres of 95 fuel and 14,075,756 litres of diesel were purchased from the north.
It said petrol stations in the south recorded revenue losses of €1,463,758, which also brought about a loss of revenue for the state (via taxes and VAT) of €19,168,330.
Earlier this month, parliament passed legislation bringing in a 5.95 cent per litre reduction in consumption tax on petrol, diesel, heating fuel and kerosene. The tax reduction is five cents but adding the reduction in VAT the total amount comes to 5.95 cents per litre.
There are some 300 petrol stations in the south.
Meanwhile the Statistical Service said that total sales of petroleum products in November were 10.3 per cent down on the previous month.
Sales of heavy fuel oil to ships and jet fuel decreased slightly, as did invoices for light fuel oil, petrol and diesel.
The post Fuel sales fall 2 per cent over 2017, losses to state near €20m appeared first on Cyprus Mail.

Source: Cyprus Mail Latest News
---